Now, as spring arrives, we're offering complimentary design services* with construction.
Please be in touch for a complimentary consultation.
01
Gardens of Eden
From design to installation to maintenance, our passion is a landscape that is not only beautiful in every season, but one that attends to the opportunities and challenges of Northern California. Indeed, few places present such opportunities for diverse plantings, hardscapes, and water features. At the same time, the modern landscape must address our changing climate, water usage, and the many creatures that share our habitat. Trust us first to listen and then develop an environment that is a lasting and rewarding addition to your home.
02
Design. Build. Maintain.
The only corners we cut are the ones we design.
Our core values are the same we set out with 30+ years ago, and everyone on our team lives them every day. We are unfailingly honest, collaborative, courteous and attentive to every detail – from inception until long after the project is 'complete'. Our design team works onsite with our installation professionals. We return regularly to ensure that the landscape is responding and performing as planned – irrigation systems, drainage, plantings are guaranteed for a full year. And if adjustments are to be made, you'll find our crews at the ready to hone the finished product. The result – significant professional award recognition and a legion of happy clients.
Regardless of a project's scale, the best outcomes begin with thoughtful design.
From an agreed plan, we fashion and install all elements of a project – walls, pavers and hardscapes, plantings, irrigation, even custom metalwork.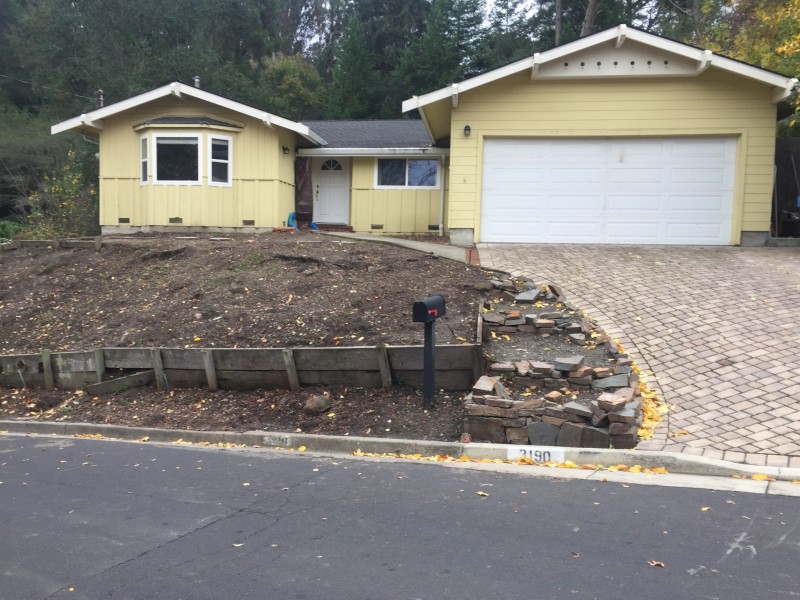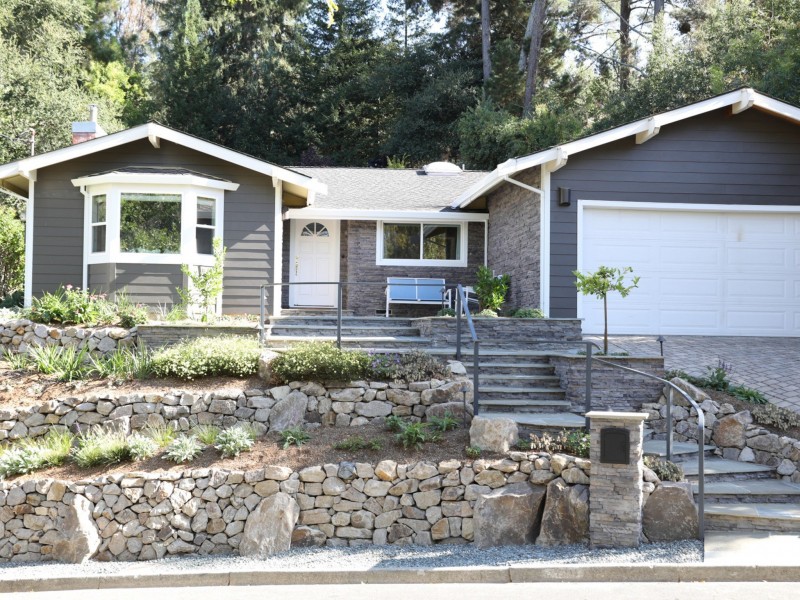 03
Quality begins and ends with integration.
We begin with our in-house design team, and carry projects through to completion with a long-tenured and highly experienced team. We perform all hardscapes, metal work, irrigation and drainage components completely in-house – saving our clients on out-sourced costs, and the vagaries of inconsistent quality. Final projects can include fully automated I-phone display and control.
Our design team are Bay-Friendly Certified Landscape Designers. Our installation and maintenance crews are exceptional and comprehensive training programs to help them work with nature to reduce waste, conserve valuable resources and prevent pollution – nurturing a landscape that is as healthy as it is beautiful! Our goals are uniformly to achieve:
Award-winning designs
31+ years of education and local experience
High quality work and attention to detail
1 year guarantee on plants and hardscapes
Bay friendly certified designers and maintenance foremen. This means lower maintenance, less or no toxins, lower water use and working with nature instead of fighting it.
97% customer satisfaction rate
Our designers check in during and after the installation process to ensure that you are happy at every step.
A garden suggests there might be
a place to meet nature halfway.
- MICHAEL POLLAN
Meet our team dedicated towards reimagining your space
The company owner was educated at Cal Polytechnic University, San Luis Obispo CA in Horticulture. He has since taken continuing education through Diablo Valley College in Pleasant Hill CA and the University of California Extension to keep up on the latest in plants, irrigation, lighting, water features, and sustainable landscaping.
His experience includes working for noted contractors on design and installation of high-end residential estate gardens in the Bay Area. He also worked for a landscape contractor specializing in underground construction and drainage, water systems, and retaining walls. He has always been passionate about nature and wanted to be a ranger from when he was a young boy.
Calvin is a member and the past President of CLCA California Landscape Contractors Association, a member of the California Horticultural Society and the California Native Plant Society. In addition, he holds a Sustainable Landscape Certification from Sonoma State University and Bay-Friendly Design Certification. As a youth, he was involved in Boy Scouts, 4-H and volunteered at the Lindsay Wildlife Museum in Walnut Creek. He is also interested in vintage cars, trains and more things that he has time for while running his own business.
holds a degree from UC Berkeley Extensions in Landscape Architecture and Art History. She has a passion for the world of plants, an eye for composition, and an analytical nature that brings unparalleled beauty and sophistication to her designs by blending an art history sensibility with sustainable materials and utilizing drought tolerant, low maintenance plants suitable for our climate. She has been designing gardens since 2003. She is also an arborist, aesthetic pruner, and a competition bodybuilder that can help you find ways to move and work in the garden to ensure your safety and establish more fitness. As an avid beekeeper, plant choices support pollinators like bees, birds, and butterflies, which bring vibrant beauty and magic to the garden. I welcome the opportunity to create a garden sanctuary with you.
"Calvin Craig Landscaping did a very extensive landscape remodeling project for us and we are extremely pleased with their work! They were professional, creative and highly skilled. The final result of CCL's design and work execution is top quality! We are thoroughly enjoying our new outdoor space!"

Lane and Mike

Walnut Creek
"This was the fourth or fifth time we have used Calvin Craig's company for our landscaping projects. This is a very hands-on company that delivers very professional service. We felt that his prices were more than reasonable and the high quality of his work speaks for itself. We will definitely hire Calvin Craig Landscaping again."

David and Claudia

Orinda
"What I got was better that I could ever have imagined. This is a talented group with fantastic design vision, excellent knowledge, and clear pride in their work"

Ursula

Lafayette
"I am extremely happy with the design and landscaping work that Jonathan and his crew did for us. Would highly recommend Craig Landscaping."

Mark and Pauline

Walnut Creek
"We undertook a complete renovation of a dry, windy, 2+ acre site overrun by deer and gophers. The project included water features, filtration, custom metal work, new advanced irrigation and hardscapes. Throughout, the relentless attention to detail has created a thing of beauty – not only beautiful, but supremely efficient."

Paul & Joanne

Lafayette
04
Servicing Central
Contra Costa County
Our 'backyard' is the glorious hills and valleys of Contra Costa. And this note deserves special attention, for the our plans and execution carefully considers the complexities each individual site – sun and wind patterns, drainage, adjacent shade and animal habitats – all of which make for highly specific and tailored outcomes. When we meet you'll quickly understand how thorough and detailed each component of design can be, and its effect on long term maintenance.
Lafayette
Pleasant Hill
Martinez
Danville
Concord
Walnut Creek
05
Not all backyards
are created equal
We will waive the design fee* on construction contracts signed between November 15, 2019 and March 15th of 2020. *design contracts must be signed between 11/15 and 3/15.